Behaviour and Attitudes
At St Thomas', we have high standards for behaviour and support our children to make good choices. We follow our 'Golden Rules' which can be found below. There is a big focus on being safe, positive learning attitudes and showing respect.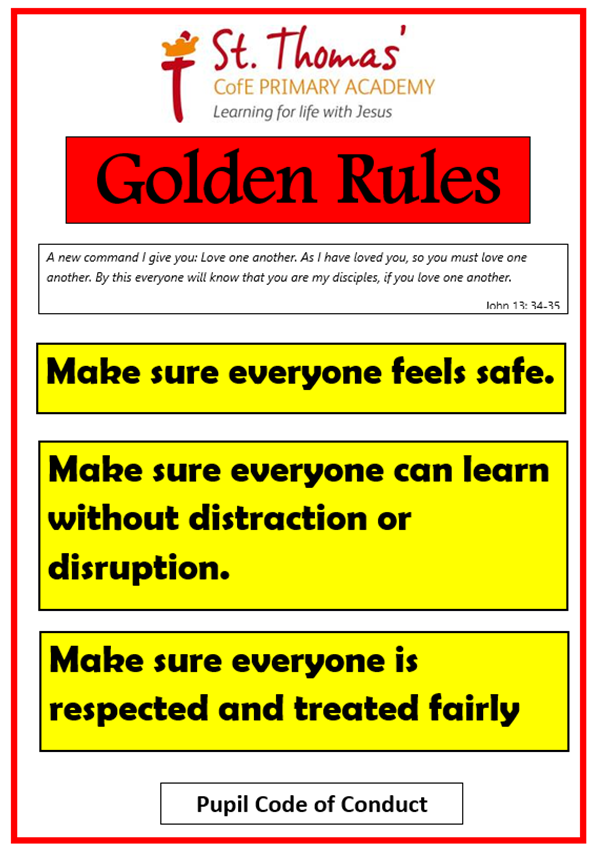 We support children through positive praise, stickers, stampers and a range of other positive incentives. These can be found on our attached positive reward information.
If children do not follow these golden rules, we support them to make better choices through restorative practice. Our children also follow our ladder for any negative behaviour and apply a range of sanctions. This is always supported by conversations and activities on making a better choice next time. Please the negative behaviour ladder attached.