Our Nursery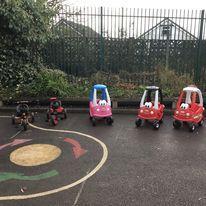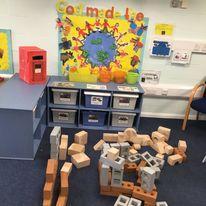 Here at St Thomas' Nursery we learn through play, exploring the continuous provision that is carefully planned and set up daily. Structured activities are also built into each day to meet the needs and interests of the children. We value snack time and lunchtime and use this as an opportunity to get to know the children in a relaxed environment and to develop their language and communication skills further through quality interactions with other pupils and adults. Children are able to join us after they are 2 years old.
We offer the universal 15 hours funding for children from the term after they turn 3. We also offer funded places for 2-year olds and 30 hours funding for eligible families. For more information about funding, please visit the childcare choices website:
Childcare Choices | 30 Hours Free Childcare, Tax-Free Childcare and More | Help with Costs | GOV.UK
Additional paid sessions are available from £16.20 for a 3 hour session.
Breakfast club and after school wraparound care is also available at an additional cost. The times of this is 7:30-5:50.
If you would like to arrange to visit our nursery and meet our caring and experienced staff or if you have any questions, please call the school office on 01782 787099. We would love to meet you and show you around.